The Opus Spa
Imagine an oasis of tranquility in the heart of Westchester, NY. Tucked away yet central to everywhere you need to be. Hidden, but ever-present.  The Spa at The Opus is the perfect place to recharge and reenergize. An escape from the ordinary and a haven for rejuvenation. When you walk through our doors, you are embarking on a whole new journey to a place of peace, serenity, and stillness. Our luxury spa in Westchester will send you on a journey, taking you away from the hustle and bustle of everyday life, to a place where you can return to your true radiance. We hope to see you soon. 
Hours of Operations
Sunday, Monday, Thursday
10:00 am - 6:00 pm
Wednesday
10:00 am - 6:00 pm
Fridays and Saturdays
10:00 am - 8:00 pm
Gift Cards
Gift Cards are now available and can be purchased in person or by calling 914-946-5500.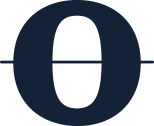 Discover a place of tranquility and rejuvenation.

Book your next visit today.